My babe, JT, gave me an invite for a Stuff magazine party at Zouk.
Since there was going to be free flow, who else can I ask to go with me but
Don AQ
? They served Asahi beer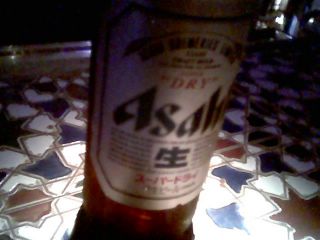 which seemed to be a lot of fun for the hosts of the evening because almost all their "jokes" were about people not wanting to leave their Asahis to go on stage. You can guess how interesting the program was when I could "tear" myself away to take a pic of this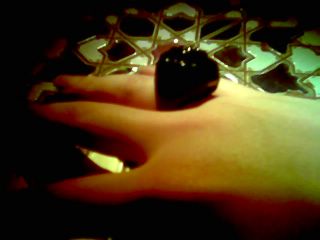 My Anna Sui lip gloss ring! It has a lip gloss inside just like some kind of nifty spy gadget.
It was over to Madam Wong because the fun was too much to bear at Zouk. But not before
Blinkymummy
helped us take a pic
There were very smart people on her blog who knew, with great certainty, that I was jealous, threatened, envious and insecured by her presence from this pic alone. Oh pray tell me where to master the skill of face-reading. I would love to take one look at faces and be able to tell what others are feeling.
Thanks sweetie JT for the invite. Though the party wasn't much to speak of, the free flow was an enjoyment!