Today, I realized that Chinatown sells a lot of poop. And I ate them all! Here's the top 3 best-tasting craps in no particular order: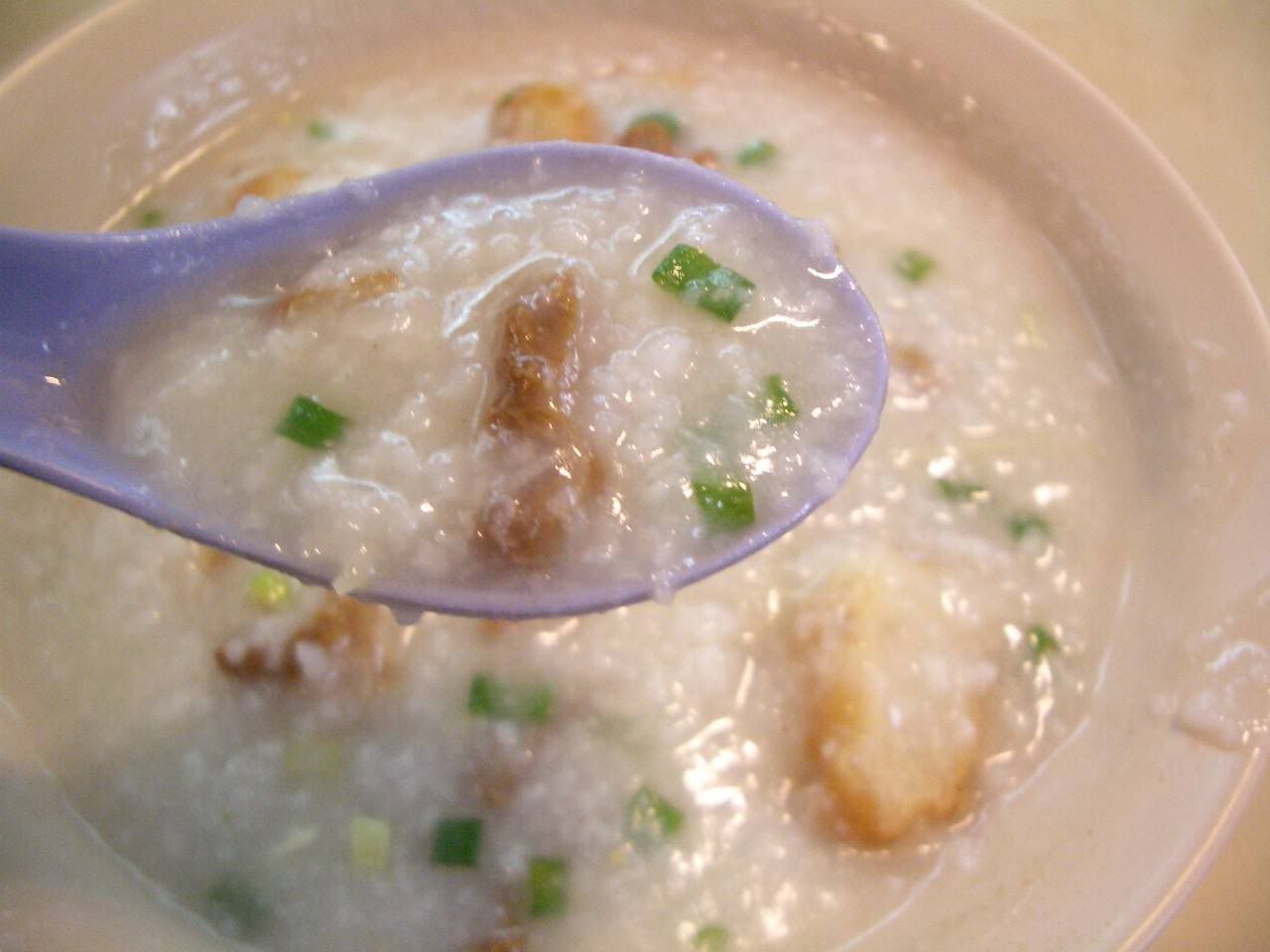 1. The floating kind

2. The watery kind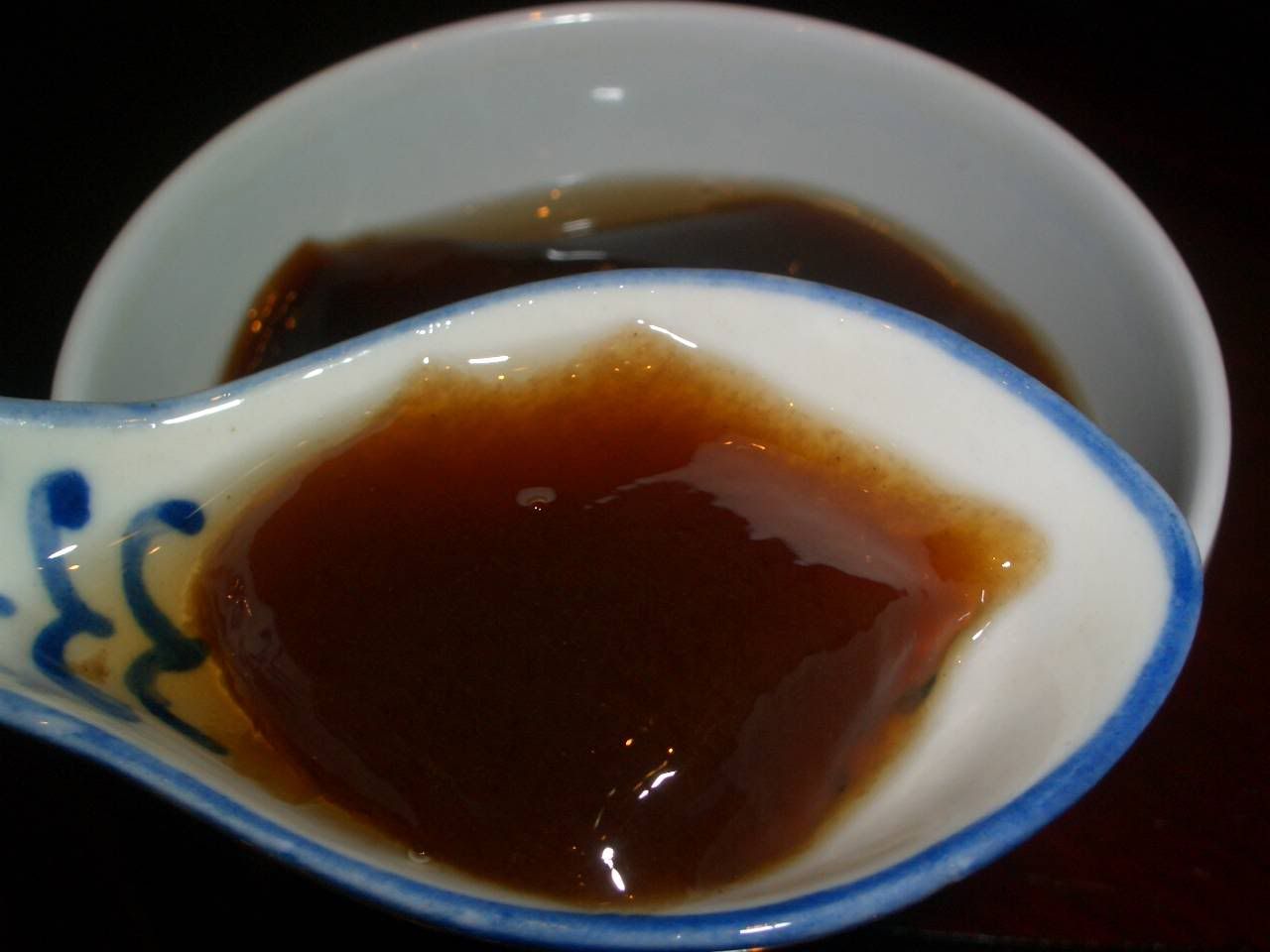 3. The jelly kind
Haha... They are so delicious! Do not be put off by me because you will not get to enjoy these heavenly treats!
1. Pork Porridge $5
This may be the only one on the list that many people will not dare to eat but it is absolutely fantastic! The one shown in the photo is the pork fried intestine porridge.

Look at how delicate the ginger slices are!

I don't like 油条 (dough fritters) in my porridge. Lao hong wan.
My friend and I always think that we would make a pile selling kway chup in the Chinatowns of foreign countries because basically we can get the raw innards for free! Provided they haven't already threw them away.
2. Peanut Paste $1
I think many Cantonese will know this shop:

The only stall whose location I can remember in the labyrinth.
It is famous for the smooth, creamy pastes it sells. In the short 30 minutes I was there, I witness people of all kinds patronising the shop. There's the Gucci-bearing tai-tais, the plaster bag-carrying aunties, the smoking ah peks and the photo-taking me! I love its peanut paste!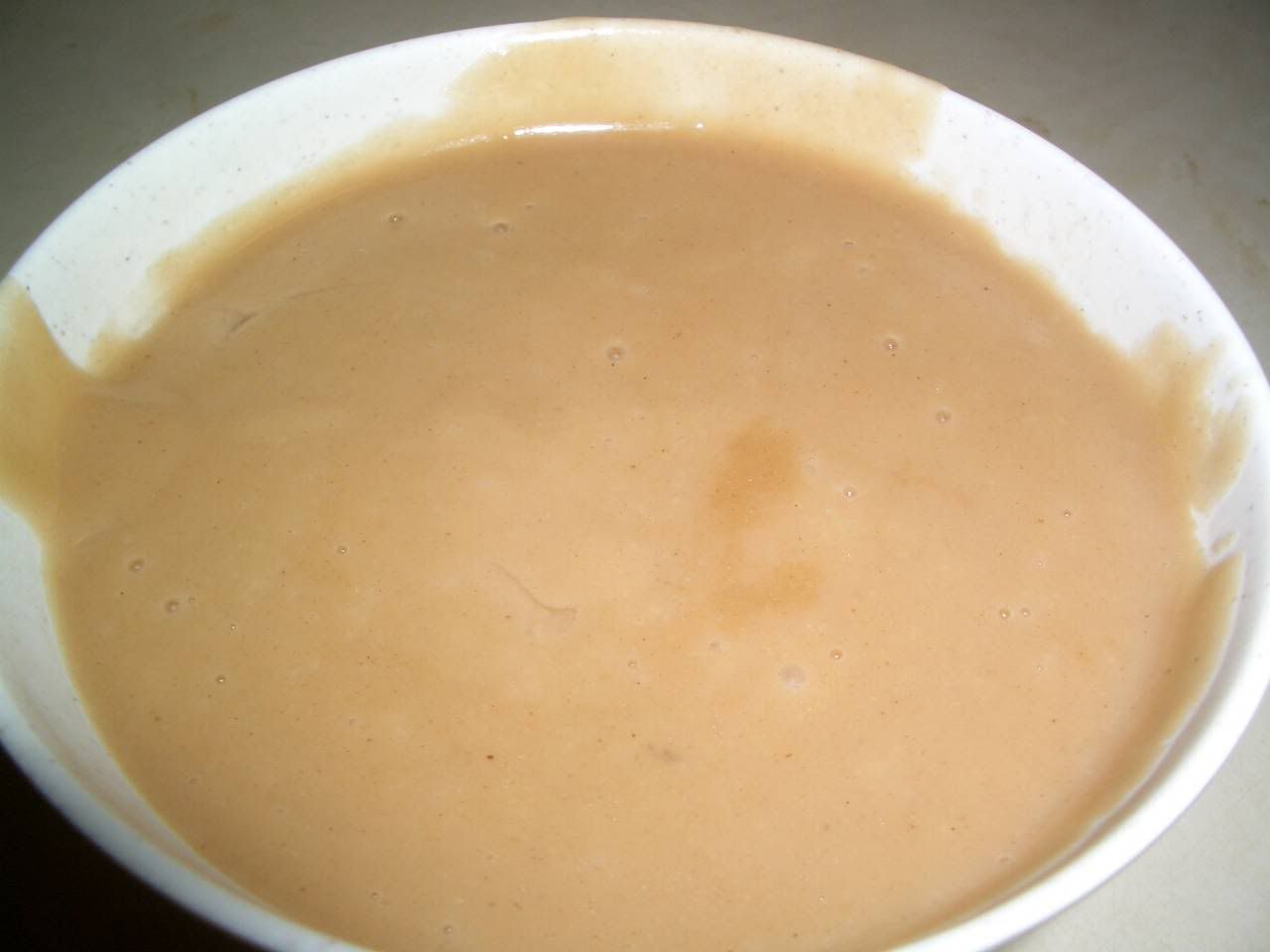 As smooth as baby's arse. If you take away the bubbles lah!
There used to be an old lady here who sold the pastes and they were all made by her. But I think she has passed on and now someone else is making the paste. Not quite the same the old lady's (whom I assume was 二姑), but still one of the best in Singapore. Today, I also learnt that you can actually mix the pastes if you don't know whether you want sesame paste or peanut paste. Or almond paste. Or red bean paste.
3. Herbal Jelly $5
Taken cold or hot, herbal jelly is commonly available in packaged forms from supermarkets. But it's not the same as those that are freshly made.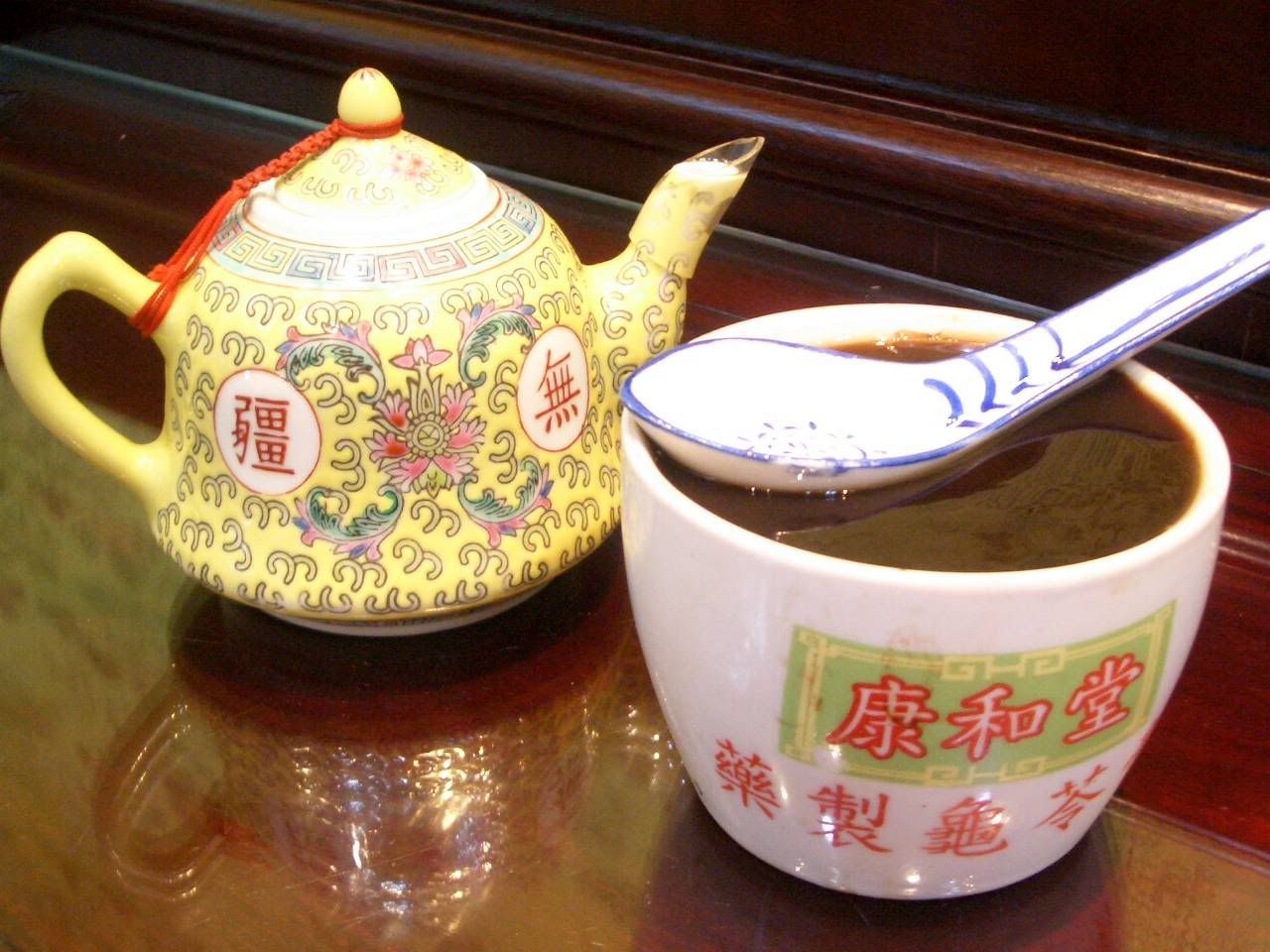 Herbal jelly with it's trusty sugar syrup.
Because herbal jelly is slightly bitter, some people prefer to sweeten it a bit.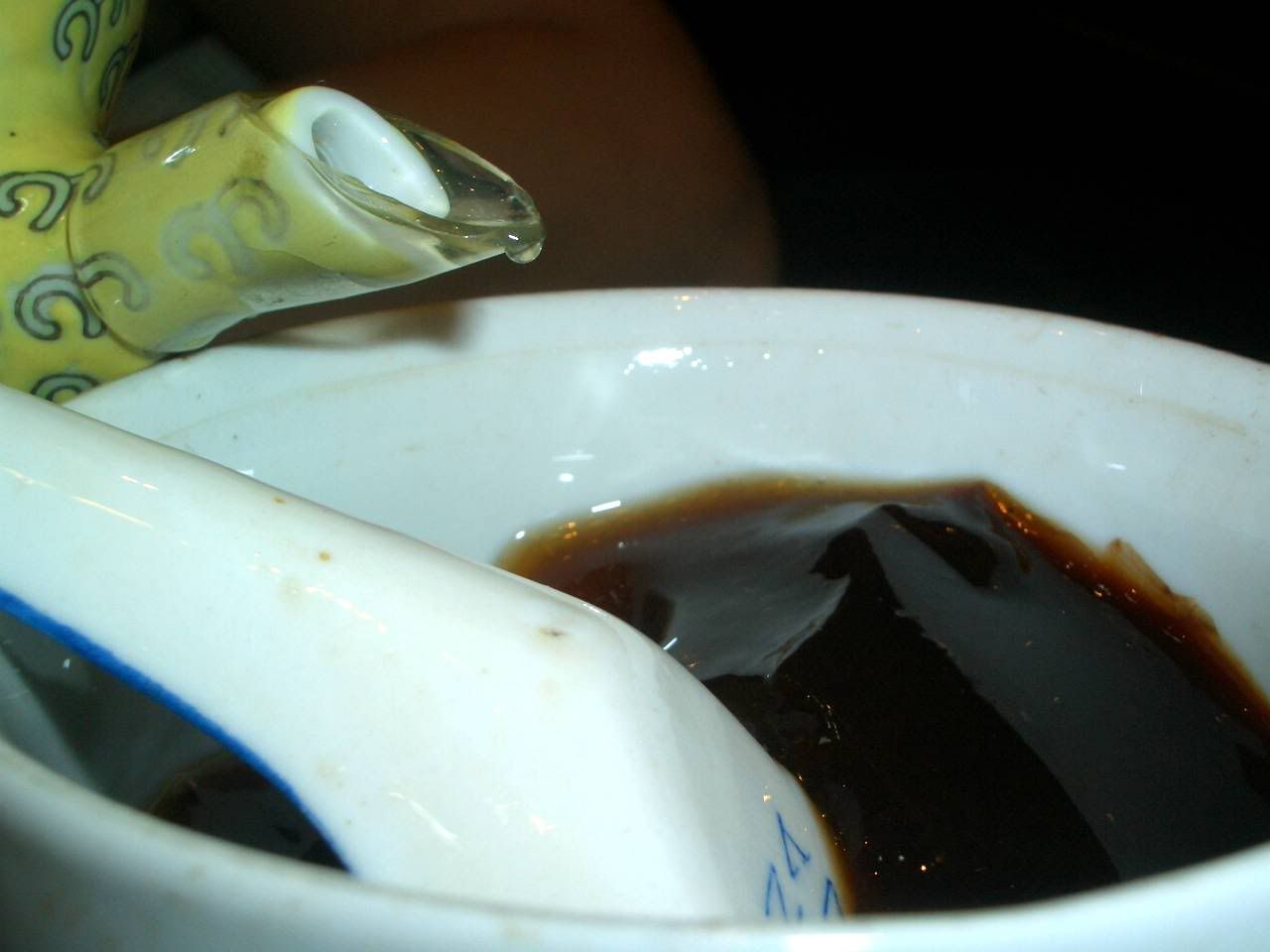 To serve it in glass bowl makes it all the more "authentic".
Remember though, herbal jelly is not the same as glass jelly. Way more expensive than glass jelly.
***
But the real reason why I went to Chinatown today with Mama was in this stall: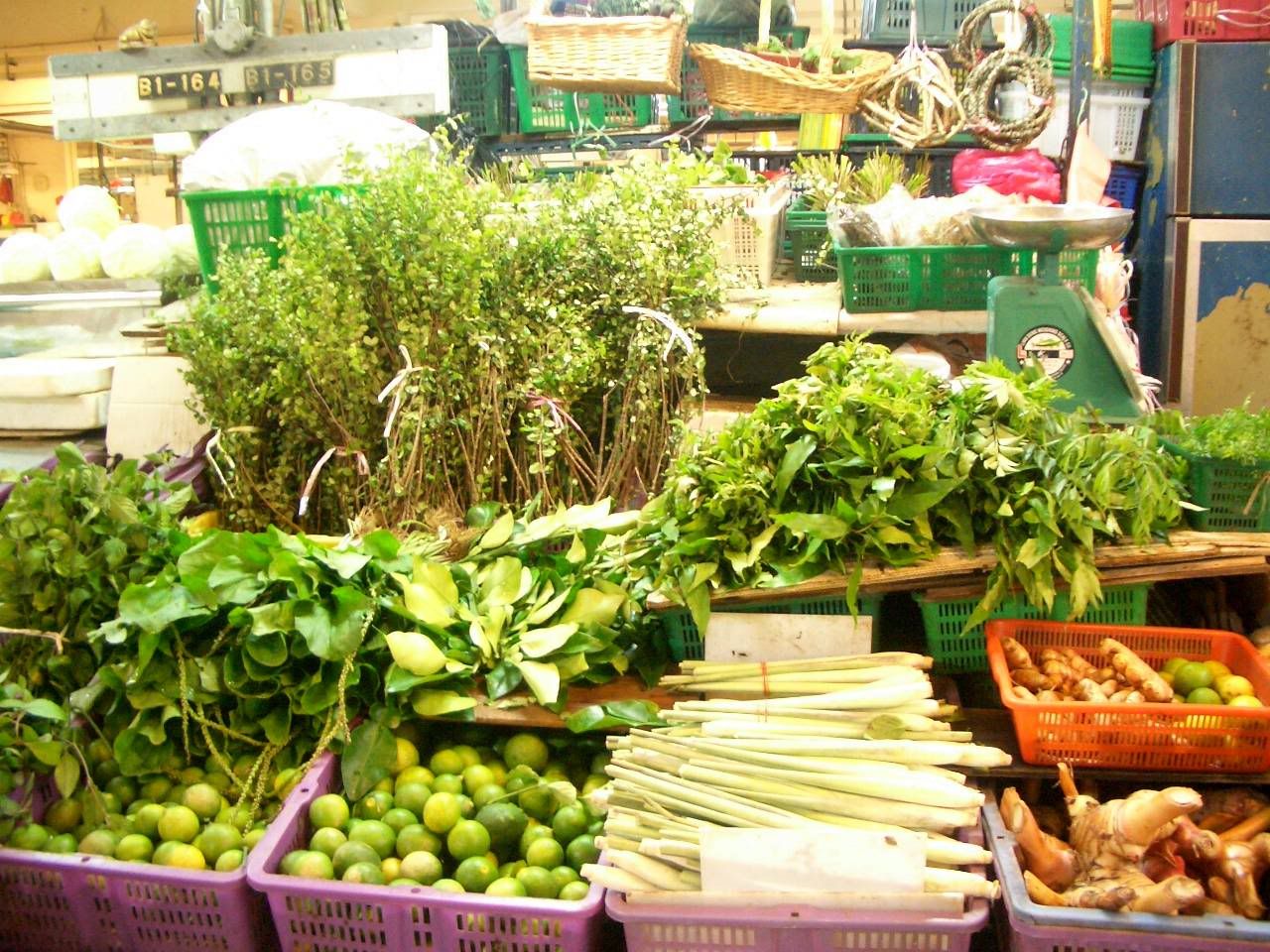 What does it sell? I can assure you that it's not plain vegetables. Find out tomorrow!