Fellow Gemini,
Jess
was so kind to send me a belated birthday postcard from Canada! And to show that I have received it: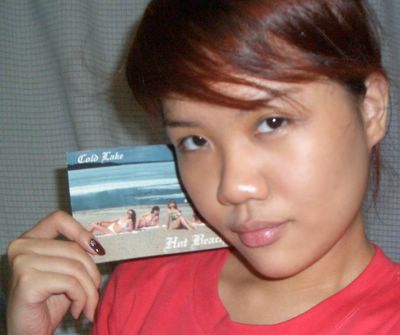 Cold face for Cold Lake!
Totally hilarious postcard. Of course, I returned the favor and sent her one that is uniquely Singapore, together with a small gift. But she still hasn't received it. Is it SingPost or Canadian Post?

Happy face for Hot Beaches.
Hope she will upload pics of herself with my handmade postcard and cheapo gift soon!