This blog (yes, the one you are reading now) got featured on Sunday Times. You want proof? Go buy the paper la! And turn over the page for more on how blogging can get you into trouble.
I was quite sad to read the "review". Apparently, my
poopy
wallpaper was not appreciated. I was just keeping what I have learnt in mind: to have a consistent feel for your website. So I have people who commented being described as "defecated" and
poopy
is all around for the "consistent feel". Who will appreciate my dear poopy? ):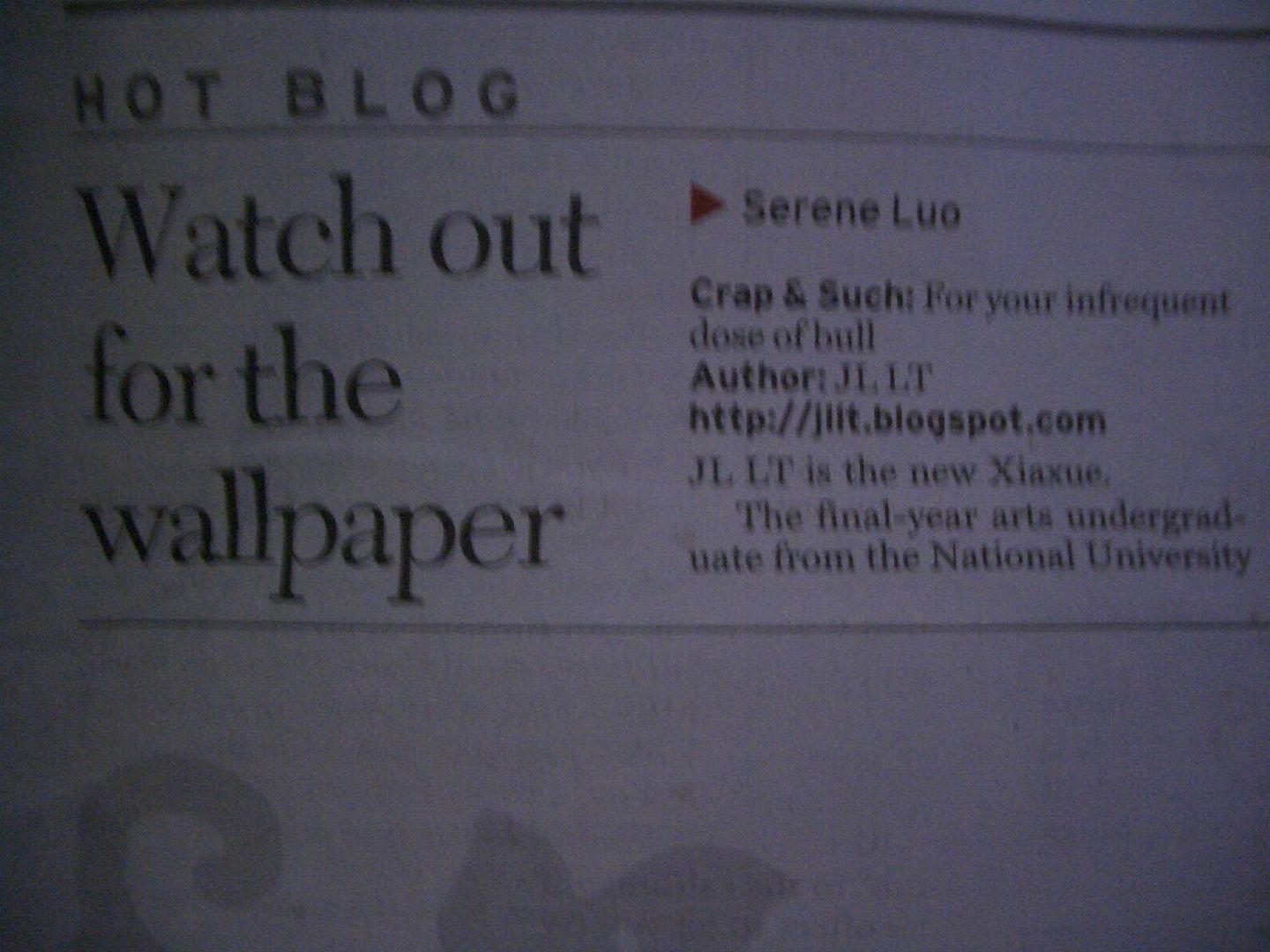 Part 1
Update (16 May 2005, 12.20AM):
I don't think I sound like XX at all and I am certainly not looking to be her. No one really wants to be seen as someone else's replica right? Hahaha.. Not that there is anything wrong with XX; in fact, I rather enjoy her blog.
After my friends told me my blog was mentioned, it was pretty freaky. Do I have to wear shades now to protect my blogdom? Not a bad thing, since I have one of those
big sunglasses
favored by celebrities. Now people can really guess who's that girl! Lol...
If you are reading this, give me a comment! Am I really like Xiaxue?