Ever wondered what to do with your hands and fingers while taking photos? Should they be on the lap or on the knees? For guys this would be especially tricky. Slightly too center and you will be seen as a pervert.
What about girls? If you show the back of your hands while standing and taking photos, your arms look twice as thick. Akimbo? What are you afraid of? Holding your guy's hand? Don't be so clingy la.
I am here to save you! Today, I will bring you my friend's and her friends' "Act cute finger photo-taking skills!" It will be as easy as 123!
Materials
- Fingers
- Act cute face (
See below
)
Make-up
:
- Extreme blusher (It's a girly look remember. Guys can stick to ermmm... Tweezing eyebrows ala Japanese style? Then you look more androgynous and can get away with cute poseur looks.)
- Black eyeliner (So you can make your eyes look wider and thus more kawaii)
- Korean contact lens that enlarge your iris (All in the name of cuteness sweetie! 爱美不要命!)
- Lip gloss/collagen injection (
See below
)
Preparation course: Act cute face (Yes, this is the
(
See below
)
part)
- Tilt head down by 45 degrees from its normal angle when you look to the front. Check the mirror to see that your double/triple/quadruple chins are well hidden.
- Widen eyes. Because this is a widen eye look and because you are wearing the enlarging iris contact lens, remember to have eyedrops handy. Furthermore, dewy 水汪汪 eyes makes people want to protect you.

All together now... Awwwwwwwwwwww...
- Look upwards but ensure that your eyes are not left with their whites only. You want to look cute, not dead.
- Pout lips. If your lips are thin, you might consider using gloss/collagen injection so they can catch the light and are plump up. Subtlety is the key here. Pout, not turn your lips inside out. No saliva please.
=> Summary: 头下, 眼睛张, 嘟唇 - Recite this holy mantra in the future when you need to get your way. Or are itching for a bash from your friends.
So are you ready? Ladies and gentlemen, crack your knuckles.

5.

4.

3.

2.

1.

一支手指装安静 Use one finger, act quiet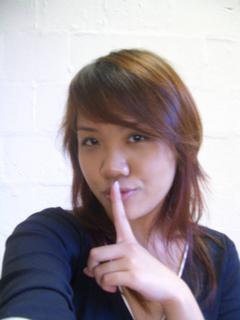 两支手指装和平 Use two fingers, act for peace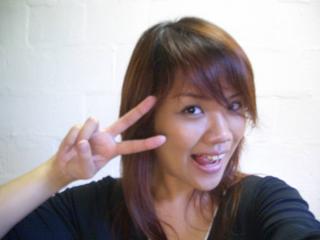 三支手指装抱歉 Use three fingers, act sorry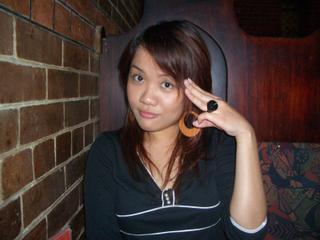 四支手指更和平 Use four fingers, act more peace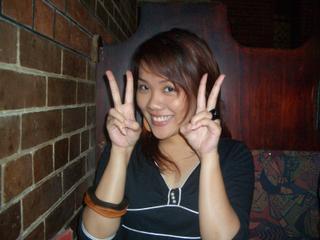 五支手指不告诉你 Use five fingers, don't tell you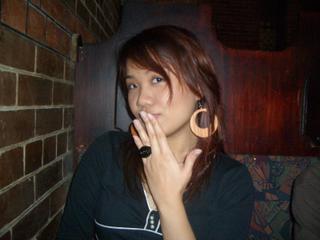 六支手指打电话 Use six fingers, telephone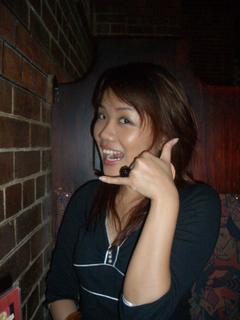 七支手指爱耍酷 Seven fingers to act cool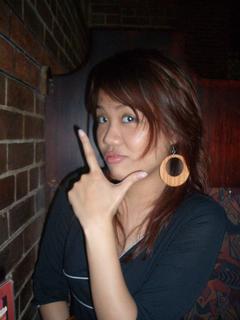 八支手指哟哟哟 Use eight fingers, yo yo yo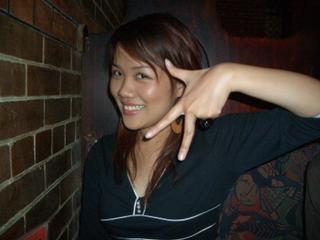 九支手指是什么 Use nine fingers, don't know what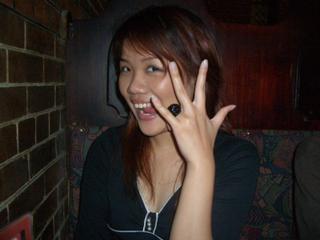 十支手指象翅膀 Use ten fingers, just like wings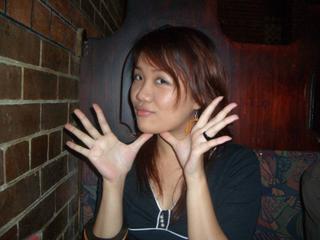 你说好拍不好拍呀不好拍? You say good shots, not good shots ah, not good shots?
***
Since I am very considerate, I have come up with wallet-sized cut-outs for the poems! Complete with dotted lines for you to cut along! Now you simply have to click and Ctrl + P!

Mandarin?

Or English?
Now you know how to handle your fingers when taking photographs! Remember to thank me when you get complimented for your genius! If you are bashed up, please forget that you learnt this from me!
***
If you as bored as me, start a meme leh! Then give me your link I'll help you advertise. :D